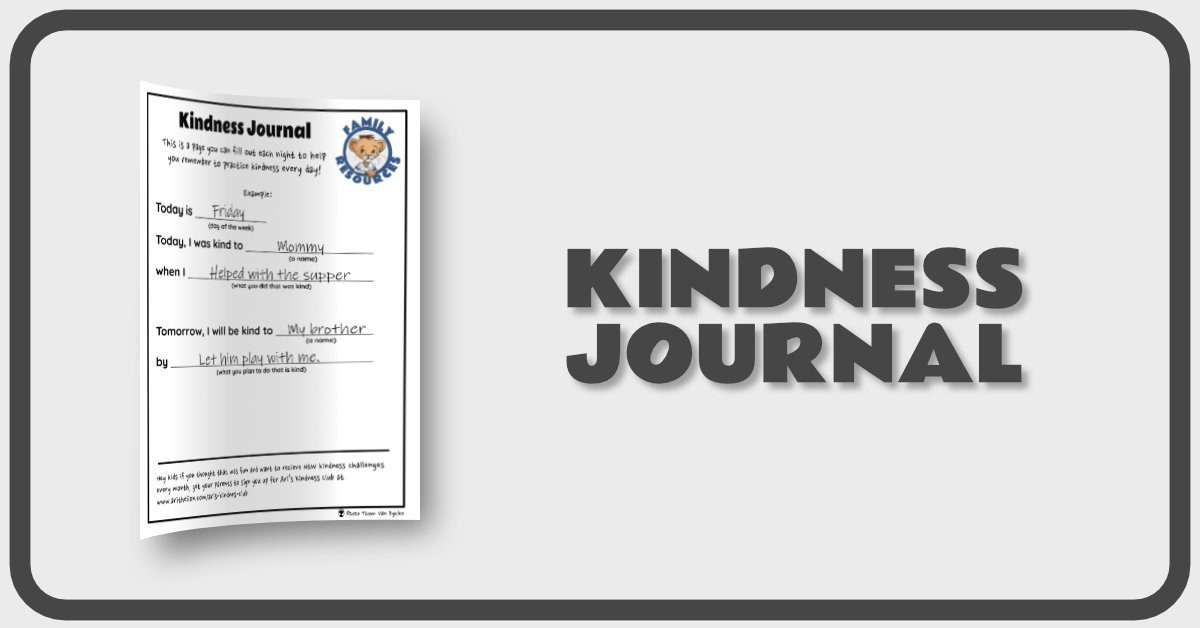 The reason that this activity is in Family Resources as opposed to Kids' Activities is that it will require input from parents.
That being said, recording a journal like this is very powerful to help our kids develop kind hearts. One of the benefits is that it encourages intentional actions each day, but almost as important it also helps them realize when they missed their opportunity to be kind.
Admitting that we should have done something when we didn't isn't failure! It helps everyone to become conscious of our actions and will get our kids ready for the next chance they get to show kindness!
This kindness journal can be used on an iPad with an app like Goodreads to record on, or as a printout. We suggest you print out a week's worth of half pages and keep them close to your child's bed to use as part of your bedtime routine. (The half-sheet printouts are only available in the PDF link.)
Of course, you could use any journal or notebook you wish to and just fill it in as you feel is appropriate.
Make sure your kids decorate the pages… no one wants to use boring white ones!
Download the PDF activity below or right click and save the image.