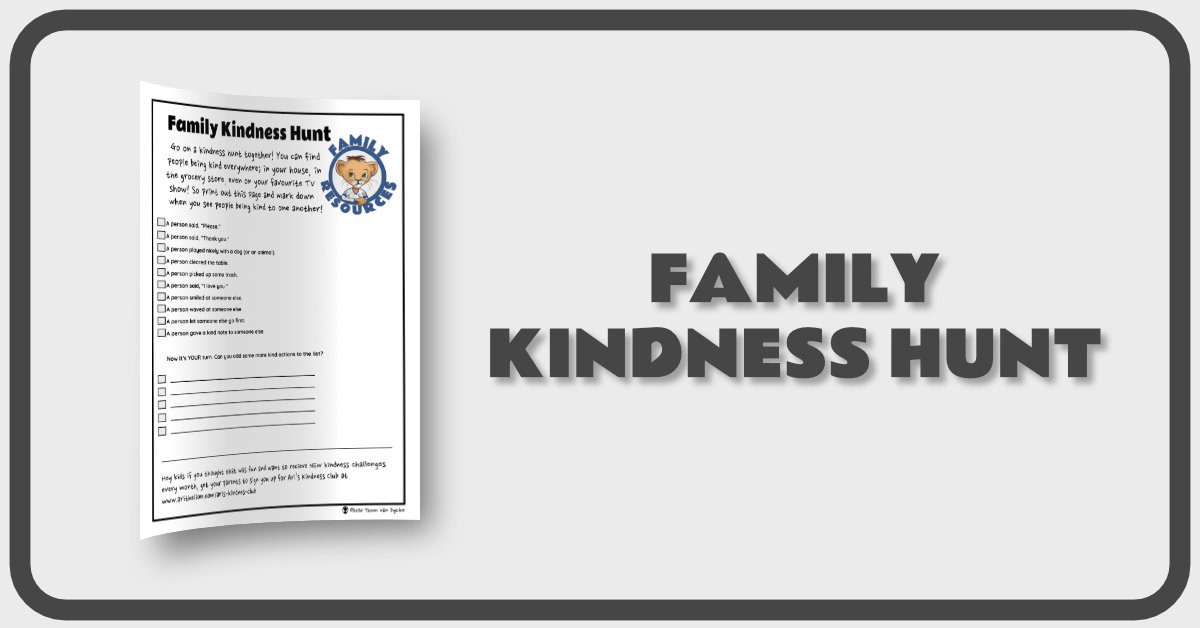 This is a fun activity to do as a family. It's just a regular scavenger hunt, but you could use it while grocery shopping, or watching a movie. It will make children aware of kindness around them and that will help them become more intentional about practicing kindness themselves!
And as with all these resources, make it your own by adding kind actions to the list!
Download the PDF activity below or right click and save the image.